Send Your Queries - Get Our Solutions - For Your Satisfaction!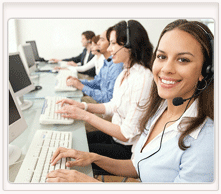 365x24x7 Online Support - Solve your Queries Here!
Confused about the use of PCVITA vCard Magic?
Want to know something about the software features?
Any queries about vCard Magic software?
Seeking help regarding the purchase of our software?
For any such requirement of professional assistance, contact us to get instant replies in the shape of satisfactory answers. If you need technical help to carry out your required conversion tasks, then PCVITA's support team is available for your support always, at all times, at all days!
Contact our support team support with any questions, comments or suggestions. You may contact us at folllowing:
Online Chat Support